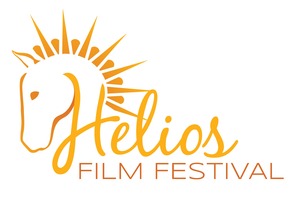 New York, NY (August 10, 2015) – The Helios Film Festival and TentSquare announced the launch of a "Female Filmmaker Challenge" as part of the film festival's inaugural edition on October 9-11, 2015. Taking place in Cincinnati, the first year film festival celebrating independent filmmaking with an emphasis on shining a light on local film production, announced it's first Call For Entries last month.
The "Female Filmmaker Challenge" will be open to female writers, directors, cinematographers and producers to submit a short film up to 15 minutes for a chance to win cash prizes, VIP badges to the 2015 Helios Film Festival and receive a spot on the "Women in Film" panel at the festival. The winner of the website's contest will receive $500, 2 VIP filmmaker badges, and a spot on a "Women in Film" panel that will take place during the film festival. Choosing the winner of that contest will be actress/filmmaker Pollyanna McIntosh (LET US PREY, THE WOMAN), producer Kerry Fulton (JUSTIN AND THE KNIGHTS OF VALOR, ANA Y YO), and director/producer Sylvia Caminer (AN AFFAIR OF THE HEART, TANZANIA: A JOURNEY WITHIN). A staff-chosen winner will receive a $250 prize and a single VIP filmmaker badge.
Festival Director Lana Read said, "We could not be more excited to join forces with TentSquare to host this Female Filmmaker Challenge in our very first year. As filmmakers ourselves, Co-Director Ramsey Stoneburner and I are thrilled that the Helios Film Festival will immediately establish itself as a home for female directors and a film festival they can look to as a place dedicated to putting their work front and center."
"Film history is rich with so many contributions made by female filmmakers,"  TentSquare's Andrew van den Houten added, "and yet those creative voices are heard less often. The community is replete with talented women filmmakers and we're excited to see what they create."
The deadline for entries for the "Female Filmmaker Challenge" is August 28, 2015. The winner will be announced when the Helios Film Festival reveals the lineup of films for its first edition next month.
Application and entry details can be found at https://www.tentsquare.com/challenges/female-filmmaker-challenge-sfcs.
As previously announced, the Helios Film Festival is currently accepting entries through August 31, 2015. The categories and submission information are on the web site at http://heliosfilmfestival.org.
ABOUT HELIOS FILM FESTIVAL
The Helios Film Festival is a UNIQUE annual film festival which illuminates the best in film. With an engaged and supportive community, the Clermont County Convention and Visitors Bureau has rolled out the red carpet to welcome filmmakers from around the world.  Our mission at Helios is to be a positive and proactive venue for filmmakers to showcase their work.
ABOUT TENTSQUARE
TentSquare is Where Artist's Find Their Audience™. With a built in social network to help artists find collaborators, challenges to help build a body of work and hone critical skills, and access to established industry professionals, TentSquare helps artists connect with their audience while also developing their craft.
Sources: Helios/Tentsquare